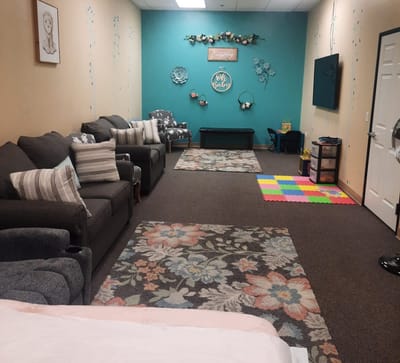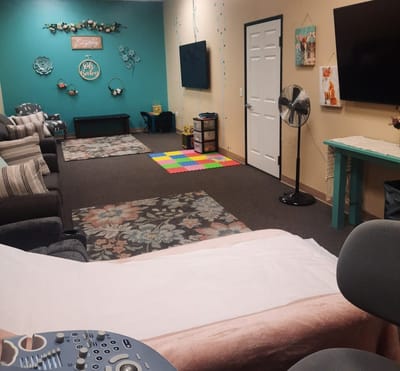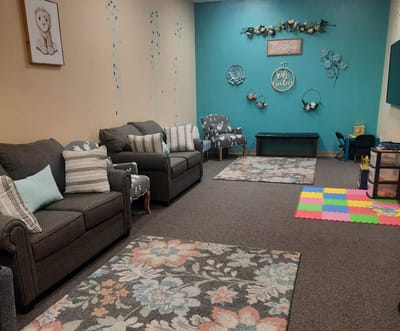 Come visit our Gilbert ultrasound studio! At Prenatal Premiere we offer a spacious viewing room for you and your guests.

We have seating for up to 10 guests.

We have two x-large TV's that will allow everyone a great spot to see the scan.

Children are also welcome. We have plenty of toys to keep your little ones occupied during your scan.