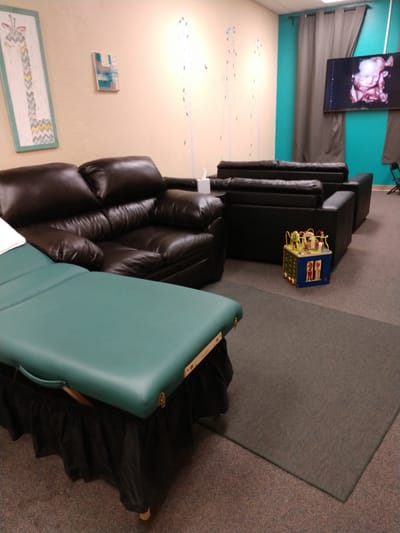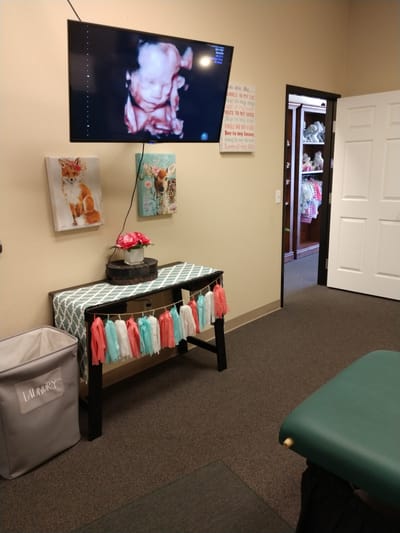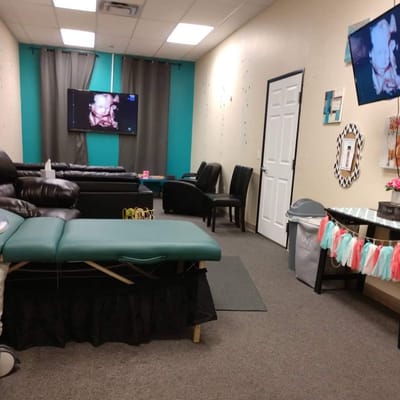 At Prenatal Premiere we offer a spacious viewing room for you and your guests.

We have seating for up to 12 guests but more are welcome if they would like to stand and view the ultrasound.

We have two flat screen TV's that will allow everyone a great spot to see the scan.

Guests can face away from mom to ensure her privacy.

Children are also welcome. We have a few toys to keep your little ones occupied during your scan.